Main Contents
Last Chance: "The Gift of Illustrations ― A Source of Popular Culture" Exhibition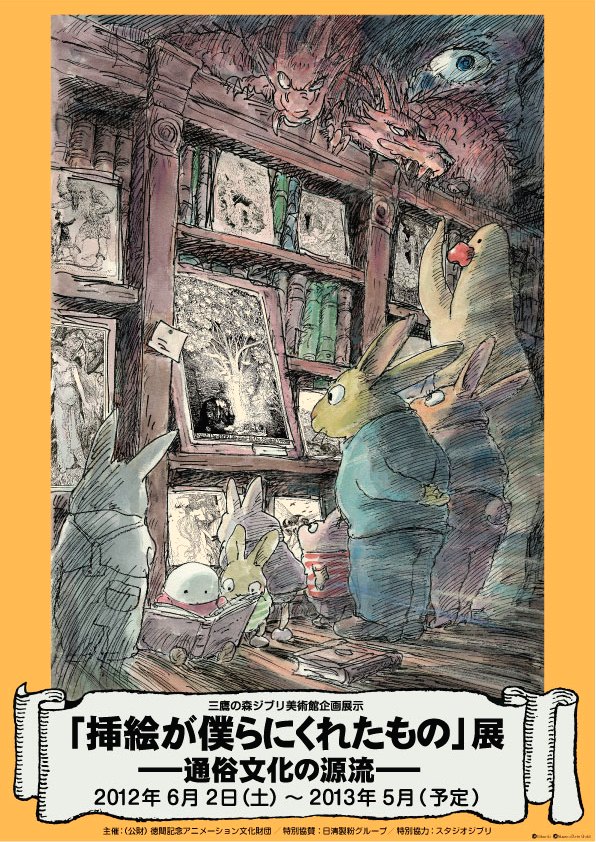 ©Nibariki ©Museo d'Arte Ghibli

More than a hundred years ago, the Scottish folklorist Andrew Lang released a children's storybook bringing together a collection of oral literature and folk tales from around the world. This book continues to be enjoyed by adults and children, and has been translated into many languages including Japanese. From princesses and princes, to dragons, giants and monsters, and to witches, fairies and wizards, the original forms of many mythical and familiar characters find their origins in the illustrations in this book.
This exhibition presents illustrations from Lang's books in enlarged formats to showcase the imagination, broad subject matter and master artistry of the illustrator. Also on display are the works of Ivan Bilibin, a Russian painter of the same period whose techniques still inspire modern animators.
Illustrations in popular stories became widespread during the late 19th century and early 20th century, a time when Japan embraced Western Culture and modernization. The exhibition presents the idea that we are the heirs of popular culture born of Western and Japanese paintings and illustrated storybooks from that time.
Director Hayao Miyazaki says that Studio Ghibli's filmmaking is alive with what we receive from our predecessors. Similar to a relay race, each generation inherits, enhances and passes into the future gifts from the past.
To captivate the viewer, the illustrator must have keen observation, an inquisitive mind, and an approach of first-hand recounting of the story; easy to say, but extremely difficult to put into practice.
We hope that visitors to this exhibition can feel how the illustrator's pen captures our hearts.

【Organizer】 The Tokuma Memorial Cultural Foundation for Animation
【Special Collaboration】 Studio Ghibli    Nisshin Seifun Group
【Exhibition Period】 June 2, 2012 to May 20, 2013